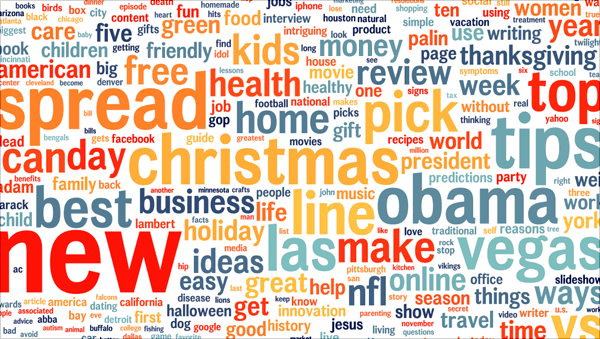 Yahoo Labs has released their Like Log Study: an extensive, chart-packed analysis of how Facebook users reacted to 100,000+ online news articles, and why. Whether you're a social media maven or just trying to lure a few more eyeballs, don't miss their conclusions, which dovetail with my own experience quite nicely.
Sneak Preview #1: Put extra effort into your big stories.
Sneak Preview #2: For more readers, use the words in this article's title.
[Like Log Study via O'Reilly Radar]