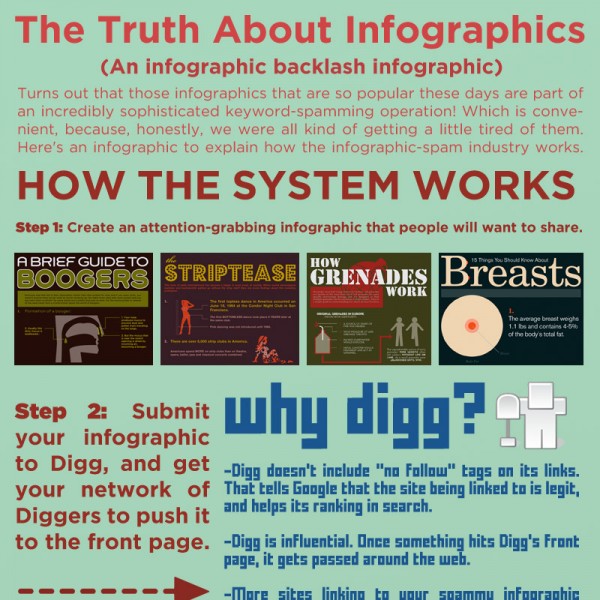 Attention all entrepreneurs! Carpet-bomb the Internets with trivia and clip art, engage in a smidgen of social networking monkey business, and in just a few short months, you'll be swimming in cash!
Want to know more? See Buzzfeed's The Truth About Infographics (excepted above), which details the info-spam strategy as allegedly implemented by an unnamed firm that now ranks #1 for the lucrative search term "online school."
Buzzfeed's source: a tawdry exposé, written by an anonymous whistleblower who claims that he once gamed the system – for profit!